!BASE HREF="http://www.antona.com/index.html">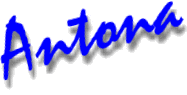 &nbsp ANC-1008 - PC Discrete Relay Card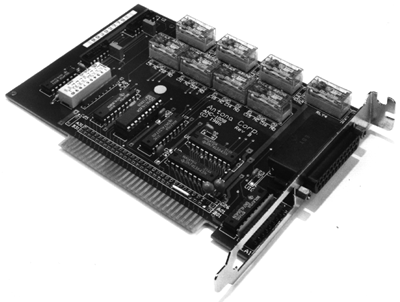 Features
8 Discrete relays with "C" type configuration (normally open and normally closed contact pairs)
Programmable directly in BASIC
Relays handle 115 VAC at 1 Amp.
LED display of card and relay status
User selectable I/O address
Read-back of relay output condition
System reset or power off/on opens all relays
User "snubber" capacitor locations for all contacts
Power Control for the PC
&nbsp &nbsp Providing 8 "C" type discrete relay contacts for general purpose application, the ANC-1008 occupies a short card slot in the IBM PC computer. Each relay provides a normally open and normally closed output ["C" type configuration]. Signal output is obtained by way of a DB-25 "D" shell type connector. Upon system power-up or system reset, all of the relays are initialized in an "off" condition. The user may then set the desired relay configuration and enable the relay drivers. A 9-LED display array, viewable under the rear mounted DB-25 connector, shows card reset and relay status. The ANC-1008 uses a single selectable I/O address for its operation and the output relay configuration may be read back into the PC. The user may add capacitors across each of the normally open and normally closed contacts to attenuate noise when switching DC voltages. Programming can be performed directly in BASIC. The User's manual provides sample driver software which the designer may use as a basis for developing software.
Mechanical
Connectors: The relay contacts are accessed through a DB-25 socket. The circuit board occupies a short 8-bit card slot.
Electrical
Power requirements = +5 volts at 300 mA and +12 volts at 320 mA
Relay output = individual relay contacts are rated at 1 Ampere at 115 VAC. The DPDT relay contacts are connected in parallel for increased reliability.
Price and Delivery
Delivered from stock, and priced at $149.00 (USD)
If you need more information on Antona's products and services, please Contact us.
Copyright &copy 1998-2009 Antona Corporation, L.A., CA., U. S. A.